I would love to assist you in whatever capacity you find necessary. I offer a variety of packages to fit your designing needs.
Tell me what would work best for you…
---
2 Hour Consultation  
This is a two hour, power-packed brainstorm session. We can do a lot in 2 hours! So be focused and be prepared prior to my arrival! Know what room you would like to tackle. We will get right to work.
Some ideas on how to spend our time together may include:
Ask tons of questions! (Have the most pertinent ready)
Discuss layout (I'll bring the measuring and painter's tape)
Draw out a furniture plan and make a list of potential pieces and sizes for your space.
Discuss color palette (I'll bring my handy-dandy color kit)
Work with what you already have and discuss new pieces to be incorporated into the design
Arrange and rearrange what you have to accomplish a better flow and feel
Etc, etc….
$275

(The 2 hour consultation is not available for all areas and fee is due upon arrival. Please call or contact me here to check your area)
---
Kitchen & Bath Design Plans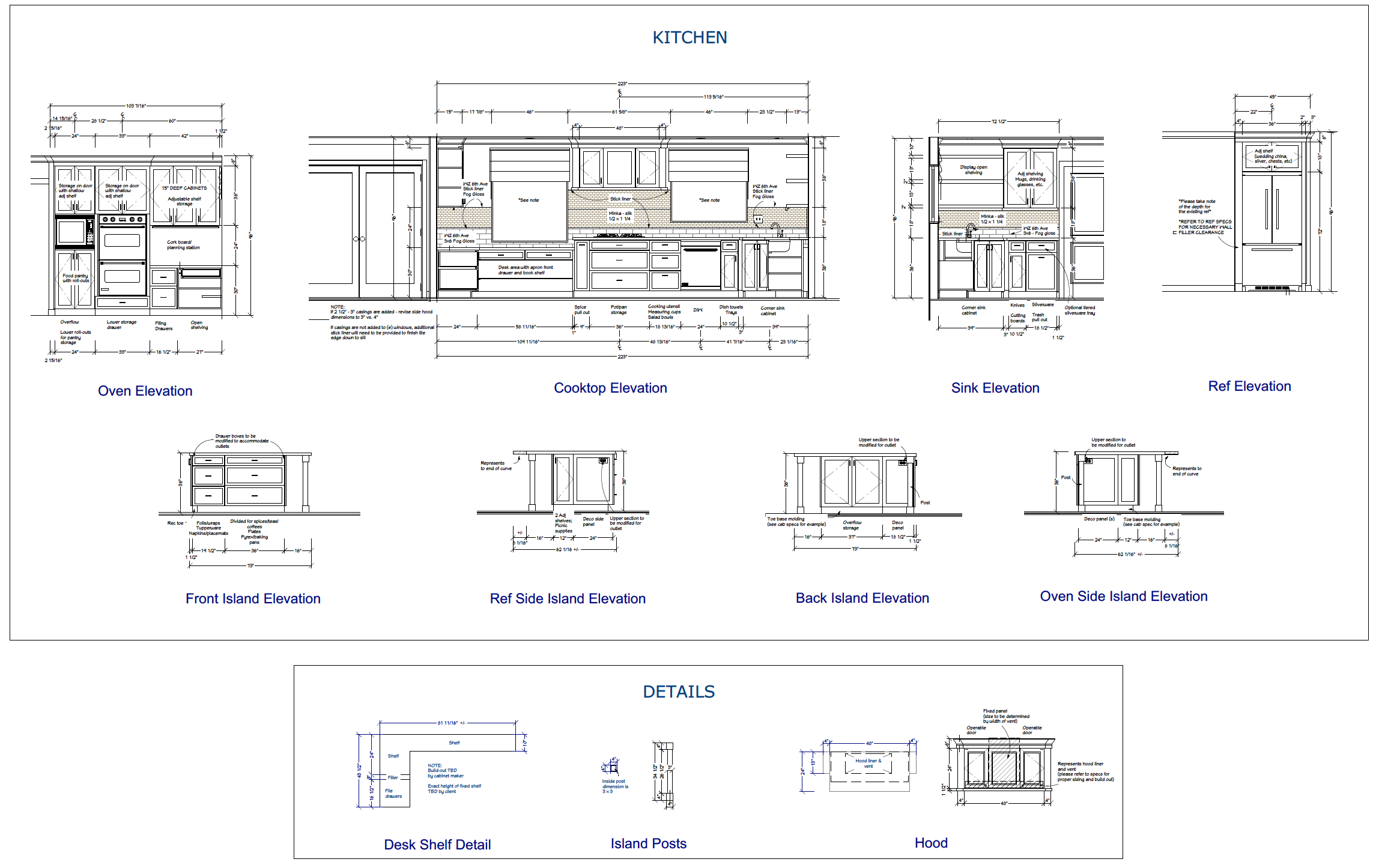 Now we're gonna see things transform! This is the function part of "form follows function" and I wouldn't be doing my job if I didn't show all of the hidden potential and possibilities for your kitchen or bath. Most of the time people tell me, "Well, we've been living with it like this for so long, we don't know the difference." I'm here to tell you, you will LOVE IT when your kitchen or bath begins to work for YOU and not the other way around!! (Trust me on this!)
The drawing package includes:
Initial measurement & programming meeting
2-3 Initial concept sketches
2-3 additional refinement meetings
Floor plan of existing space
Final proposed, conceptual  floor plan with elevations showing centerlines and all dimensions (footprint and cabinets)
(1) suggested lighting plan
Plan copies include : (1) 11 x 17 copy (will not be to scale) & (1) to scale copy & digital pdf for any future print copies
All of this will allow you to shop contractors and begin to pull your pricing and budget together for your project.
Kitchen $3,125   **   Bath $2,875

**Prices above are representative of typical single room sizes. If you have multiple rooms, prices will be evaluated for extended package pricing.
Fees are offered in incrimental payments (50/25/25).
(Please note: pricing for large kitchens (more than 350sf) and large baths (more than 55sf) will incur additional hours and will be priced on a case by case evaluation)
---
Kitchen & Bath Material Selections & Spec Book  
Bring on the beauty!! Here's where the magic happens! Now that we have your kitchen or bath functioning properly, we can get into selecting what will make your space uniquely yours. I'm a pretty eclectic person, myself, so no matter what your style, my stomach flutters like a school girl with a crush when the look you desire comes together. (No, seriously! I literally get butterfly flutters in my gut when things fit together. It's just what happens.)
What the material selection package includes:
2-3 curated selection concepts for:

cabinet style & finish
cabinetry hardware
crown detail
countertops
flooring
detail drawings of final tile layout
wall tile (backsplash and/or shower surround)
plumbing fixtures/sinks/tub style & finishes
decorative lighting
paint color(s)
wall treatments (if necessary)
final specification book with all information for each item, including square footage for tile and countertops

This package includes 3 meetings for material review.

Note: meetings may be held off site at stone yards / tile showrooms / etc. (Woohoo! Field trips!)
$3,450/room

(Discounts will apply for multiple rooms. Please contact me for pricing)
---
Additional Design Services or Work With Me Hourly
 $150/hr
Let's not neglect that dream oasis of a bedroom attached to the master bath you just made fabulous! Or that adjacent family room where everyone sits while they look at your new, gorgeous, magazine-ready kitchen! You are able to move flawlessly into any space, at any time.
Any additional services that are required, above and beyond the scope of services stated in the above packages, may be purchased at $150 per hour. The hours will be invoiced on a bi-weekly basis and are due upon receipt.
If you need design services but do not wish to purchase one of the design packages above, the scope of services will be evaluated at time of our first meeting and a full scope proposal will be drawn up.

Note: by purchasing even the two hour consultation, we can discuss your full design needs and I can put together a design package specifically for you.
---
Purchasing Power with Granier Designs
Ever feel "funny" when you walk into a design center? Like the person who is sitting behind the "greeter's desk" is giving you the once over and his or her eyes are saying, "Do you belong here?". Trust me, I get the same looks…the only difference is that I have the credentials to actually step foot in the door.
If we find a tile, wall covering, fabric, or furniture piece that you must, must, must have and it happens to come from a "To The Trade Only" showroom, no problem! I can get that for you. The purchasing fee for product is 30%. So, if we run accros a sofa that is screaming your name and it is $7,000 retail and I get a discount of 50% (not all discounts are this deep) then you still only pay $4,550! (Plus tax, freight, and deliver, of course)
Now, places like Pottery Barn or Restoration Hardware don't extend as big of discounts, maybe only 10-15%, however the purchasing fee would still be the 30% Why? The mark-up covers any time for purchasing, including the neccessary paperwork, follow-up, delivery coordination, return issues, etc. Translation? I keep all the headaches away from you =)
Remember I only charge for the currating part of design, not all the "behind the scenes" stuff that are well hidden under my hat and out of view. So, at that point, you can either have me handle the headaches or you may do the purchasing on your own. It's all up to you.
(All prices are subject to change)
Once you're ready to let the awesomeness begin, give me a call or shoot me an email:
Office hours are M-F 9:30-4:30
ph: 714-329-8022
SaveSave
SaveSave