MY PATH TO ESSENTIAL OILS?
In 2001 I was going through a very stressful time in my life. You know, like those times when you really don't think there is a way out.
Now, I have always been a pretty positive person my whole life, some have even called me "Pollyanna". So when I reached a point when I thought, "Well, I could never, EVER, do anything to harm myself. That would devastate my mom and family and friends…However…if I just kinda fell asleep (like forever) that would be ok with me." It really made me sit up and take notice.
I know, I know…I don't mean to get all in your face and whatnot…sorry. I tell you this story because THAT, my friends, is when you realize you have got to take control of your own situation. (Which, thankfully I did) However, in the process of this stressful time, it really took a toll. Not only on my mental state, but that mental state led to some pretty frustrating physical ailments as well.
For one, my whole lower legs would itch like mad!! I mean SERIOUSLY! Non-stop, red to the bone itching!!! When I told my doctor about it he had no clue and suggested that it was my razor from shaving…uh…I had been shaving for 20 years at that point and it would itch even when I let my leg hair grown out like Chewbacca. I tried oatmeal baths, epsom salts, coconut oil–everything I could think of–NO REMEDY IN SIGHT!
Not only did I itch like crazy, I suffered from migraine headaches, brain-fog, forgetfulness, bouts of depression, acne breakouts, STILL AT 49!, and so on and so forth…I really thought, "Well, I guess this is just how it is!" and I would cope. Then, in about November of 2015 I heard about Candida and all the symptoms that went along with that. (Read about Candida symptoms here) Even though I identified with so many of the symptoms and went through many of the causes, I let it go and continued on in my daily routine. I had a pretty healthy diet regimen already, fluctuating back and forth between a vegan diet and pescatarian diet, (with a few cheats here and there). And to tell you the truth, I was NOT ready to give up my bread and occasional sugary treat to go on the Candida Diet!! (Not to mention WINE!! GASP!)
Fast forward one month. December 2015. We move into a new house and I get sick–FOR 3 MONTHS!! I begin to look into natural ways to cure my sickness and ailments. Enter essential oils. I threw an essential oils party 1) to find out more for myself and 2) to invite friends who I thought would benefit as well. Can I just say, "LOVE AT FIRST SMELL??!!" And, yes, I did discover that I had classic signs of Candida.
So, I purchased the Cleanse & Restore Kit to rid my body and gut of all the candida fungus.  Within the first week of eating property (no gluten or sugar of any kind, including certain fruits) and following the 30 regimen of the treatment, I noticed a huge difference!
Headaches and itching were reduced GREATLY! And, so you know, during the cleansing process, there is something that happens called Candida Die-Off. This is when your body is purging all the toxins from the candida. If I would have skin flare-ups (because everything is trying to escape in any way possible) I would rub about 10 drops of fractionated coconut oil combined with 4-5 drops of melaleuca (both of which I purchased through doTERRA) on the affected areas. This would heal the irritated skin and clear it up. I had some other effects from the candida die-off, but I will spare you those. And, not to mention the side effect of losing my "love handles"! Win-win!!!
SO WHY ESSENTIAL OILS & WHY DOTERRA?
I've shared a little bit about my story, now I want to share about the essential oils themselves.
Essential oils are natural aromatic compounds found in the seeds, bark, stems, roots, flowers, and other parts of plants. They can be both beautifully and powerfully fragrant. If you have ever enjoyed the gift of a rose, a walk by a field of lavender, or the smell of freshly cut mint, you have experienced the aromatic quality of essential oils. Essential oils can lift the mood, calm the senses, and elicit powerful emotional responses. Yet the use of essential oils goes well beyond their fragrant appeal.
Plant remedies have been used throughout the world for millennia and are one of nature's most powerful support tools available to help your body heal itself.
Not only did I want an oil that was at the highest quality, with no natural or artificial fillers, (this is how most companies can charge so little for their product) and one that is tested and certified as pure, potent, genuine, and authentic, but I also look to representing companies that provide products that are responsibly sourced. I found all of this with doTERRA.
SO HOW CAN YOU TAKE CONTROL OF YOUR OWN HEALTH?
Many people are in different stages of their health. Some are extremely healthy already but would like to incorporate some oils for aromatherapy in the home or add to their supplement regimen; some are like me, pretty healthy but have some unknown health issues that you would like to clear up, such as allergies, headaches, and hot-flashes, while others are truly suffering with more chronic ailments, such as auto-immune diseases, inflammatory diseases, and mental distress.
Wherever you fall in the spectrum, I have found that essential oils are a true  nature's gift for healing and maintenance. There are certainly benefits to modern medicine, no doubt. That said, I also believe that this earth was made in such a way that it is set to self-correct and we are part of that system. However, we are now so inundated with chemicals and stresses that were non-existent even a few decades ago that it makes it very taxing on our bodies and minds and many of the pharmaceuticals only mask the symptoms and don't get to the root of the cause.
Essential oils are another way, in conjunction with modern medicine, to proactively take control of your health using natural resources.
A STUDY DONE WITH FRANKINCENSE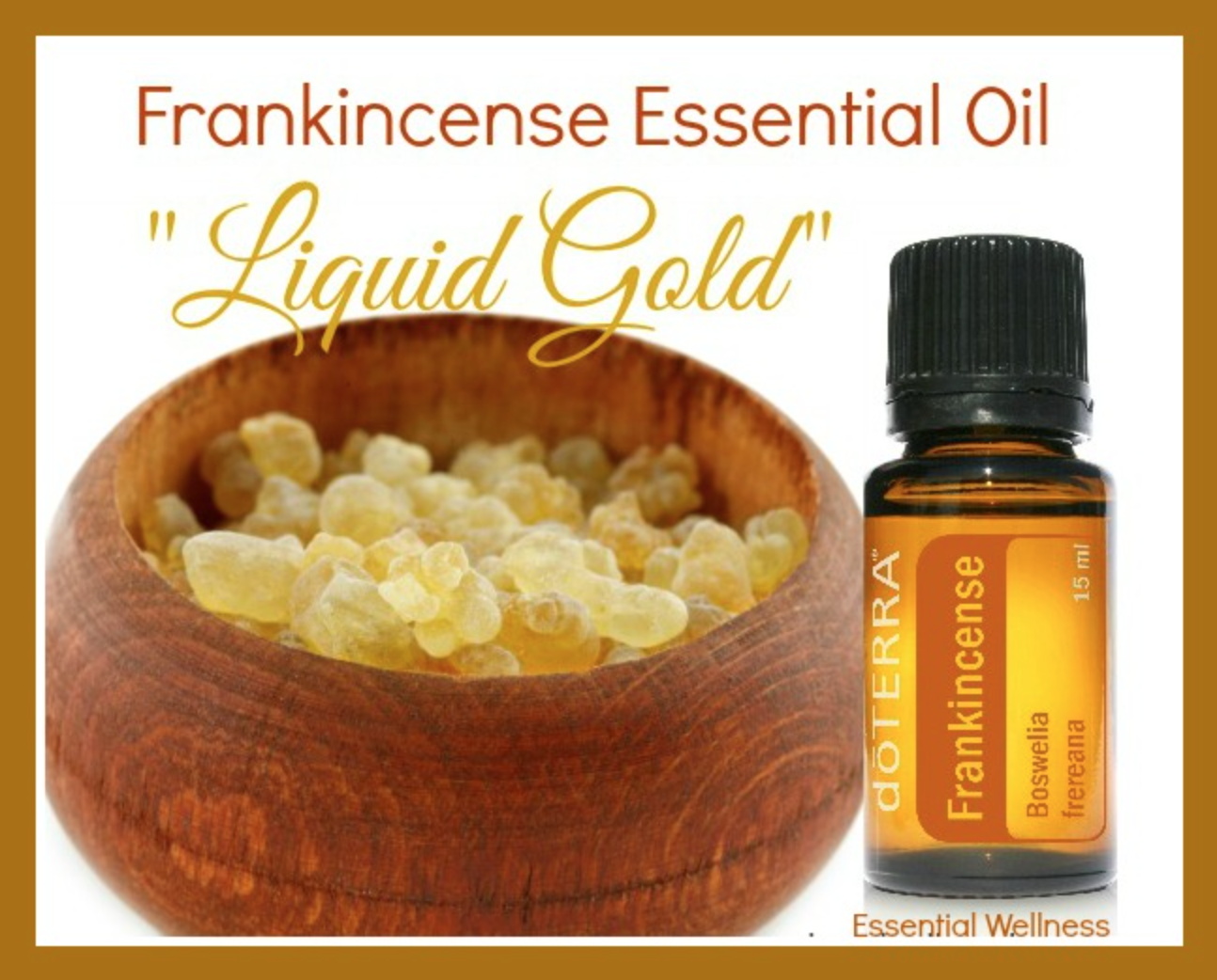 The report – "Clinical Evaluation of an Herbal Formulation in the Management of Knee Osteoarthritis"(1) – was presented Sep 16 at the 2011 World Congress on Osteoarthritis in San Diego. According to the presentation, which will be published in the Congress proceedings:
Subjects in the 4-month study were randomized to two groups. One group received 100 mg of celecoxib twice daily,  and the second group received a 500-mg blend twice daily of a curcumin extract (from the Curcuma longa root, which is also the source of the yellow spice turmeric) and a boswellia extract (from Boswellia serrata, the biblical anti-inflammatory frankincense).
• The efficacy and tolerability of the herbal combination was superior to that of the NSAID celecoxib in relieving pain, walking distance, and joint line tenderness scores.
• And the herbal formula was as effective as celecoxib in alleviating crepitus (a crunching sensation in arthritis-damaged knees), and range of joint movements.
• At the end of the study:
– 93% of the subjects taking the curcumin-boswellia supplement could walk more than 1,000 meters, versus 86% in the drug group.
– A total of 93% of the herbal group reported improvement in or elimination of pain, versus 79% of the drug group.
Additionally, though liver, kidney and blood tests were done at each visit to assess for safety and tolerability, "We already knew from previous toxicity studies that these herbal extracts carry none of the risks or potentially serious adverse effects associated with long-term use of non-steroidal anti-inflammatory drugs (NSAIDS) – such as ulcers, heart problems, and GI bleeding," say Drs. Binu Kuruvilla and Benny Antony, co-authors of the study."
IF YOU FEEL YOU WOULD LIKE TO START BENEFITING FROM ESSENTIAL OILS
HERE'S HOW YOU CAN BEGIN BUYING ONLINE
Essentially, it is the same as a Costco membership. You have a membership fee of $35, which lasts you a whole year, and you get products at the wholesale price. That is 25% off of retail!!! You can buy as much or as little as you would like with no monthly minimum. (If you are interested in actually selling doTERRA once you have experience it, then write to me and I will explain how that works)
Once you are a member, you have your own ID# and password so you can order your essential oils and other products at your leisure, anytime.
There are a couple ways to begin. You can start with a few oils and see how you like them or you can order an enrollment kit to get you going. I personally think the enrollment kits are the best bang for your buck.
HERE'S HOW:



(this is the "wholesale" link)
WHY ORDER THROUGH MY LINK?
When you order through me, I will follow up with you and do my best to provide you with all of the information you need to get you moving in the right direction and help you make a plan based on your needs.
When you sign up under my site I would like to encourage you on your journey and education of essential oils.
When you click the inks below, you will be promoted through the checkout process. The enroller # is already set for you, so you don't need to input that. Just follow the process, make your order, and put in your credit card information. It's really simple.
My personal incentives to you are as follow:
When you sign up as a wholesale customer and order any oil, I will send you this portable reference card. It will lead you in the right direction on many conditions that you are seeking to have assistance with.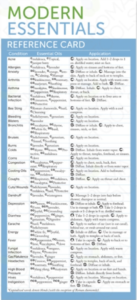 If you sign up as a wholesale customer, using one of the enrollment kits or order oils that equal 100pv or more, I will send you the refference card and your choice of either Lavender, Peppermint, Lemon, or Wild Orange (5ml)
If you sign up as a wholesale customer using one of the enrollment kits or oils equal to 100pv or more AND place an automatic delivery for the follwing month, I will send you a copy of "The Essential Life" – A Simple Guide to Living the Wellness Lifestyle for FREE
This book is PACKED with valuble information. It's my go-to guide for all things essential oils!!
Please contact me with any questions. I am here to help.
Need more information on which oils to start with? Visit my personal website for any information you need.
I truly beleive that the world of essential oils can benefit you and your family's life. That is why I will help in any way I can to make sure you are educated on the background, safety, and uses of your essential oils. So, when someone comes to you with an ailment, you are able to say,
"I've got an oil for that!"